Injection Moulding
G Plast, a custom injection moulding company serves to various sectors like Automotive, Aerospace, Medical, Electronics, Home Appliances, Telecom etc.
We offer an uncompromising commitment to our customers on quality delivery and meeting their standards. Materials handled by us include PC, POM, PA6 , PA66, PA46, PPS, PMMA, PEI (ultem), ABS, PP, PBT, PSU, TPU, SS filled PC, etc... We process the materials upto 50% fillers like carbon fiber, glass fiber, glass beads, talc.
Plastic Injection Moulding:
Total of 20 Injection Moulding machines up to 550T capacity including ARBURG universal all rounder, ENGEL, LTM Demag, Super Master, Windsor and Fanuc All Electric.
Insert Molding:
G Plast has been doing insert moulded parts for various applications using bearings, sheet metal, pins & bushes and die-casted parts in both vertical and horizontal moulding. We specialize in Vertical and Horizontal Insert Moulding.
Foam Molding:
Foam molding is done effectively and efficiently for its typical advantages like improved strength to weight ratio, reduced shrinkage and good dimensional stability etc.
Encapsulation:
We also handle wound coils Insertion effectively by injection moulding.
Precision & Thin Wall Moulding
G-Plast has years of expertise in thin wall moulding.
Insert Moulding
With both vertical and horizontal moulding facility, have expertise moulding using sheet metal pressure die cast parts inserts.
Foam (Structural) Moulding
Allow thick wall moulding upto 1 inch with good aesthetic and dimensional stability.
Robotic Assisted Manufacturing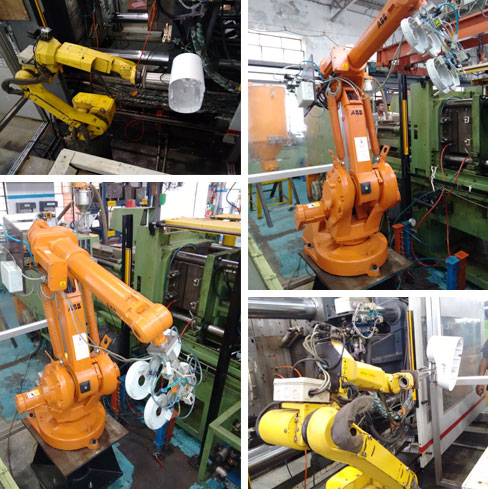 Equipped with 3 and 6-axis robots and end arm tooling capable to do insert placement, part removal, auto gate cutting etc.
Pulse Cooling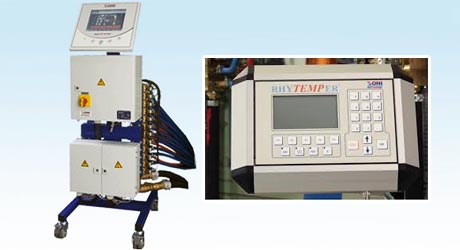 Use this technology for better mould temperature control to produce quality parts.